I am a cultural anthropologist with specialization in medical anthropology and epidemiology. My research and teaching interests include global health and development, infectious disease epidemics, social studies of science, health policy and governance, and critical studies of racialization. My work broadly is concerned with linking theories and forms of subjectivity with economies and practices of care and governance. I have worked at this intersection on diverse topics, including HIV, immigrant health, and environmental risk in various contexts including the United States, Latin America and the Caribbean, and Africa.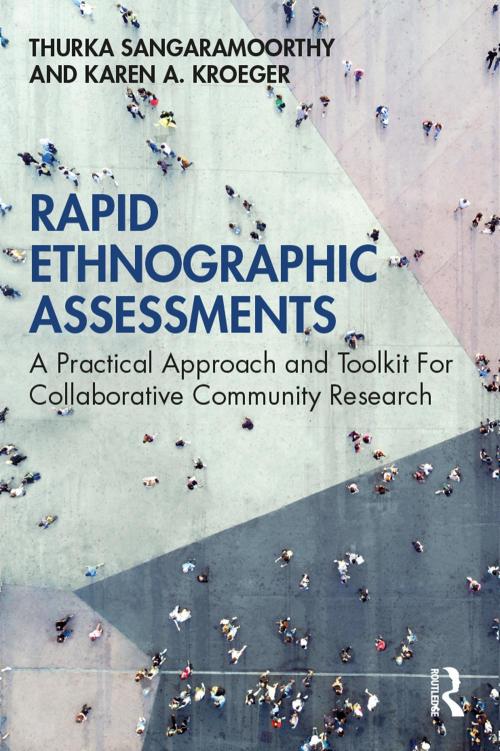 I am the author of two books. The most recent is Rapid Ethnographic Assessments: A Practical Approach and Toolkit for Collaborative Community Research co-authored with Karen Kroeger (Routledge, 2020). Rapid ethnographic assessment is a team-based, multi-method, relatively low-cost approach that results in rich understandings of social, economic, and policy factors that contribute to the root causes of an emerging situation and provides rapid, practical feedback to policy makers and programs. It is an applied approach that can facilitate collaborative work with communities and become a catalyst for action. It has broad appeal for professionals and researchers interested in research efficiency and productivity as well as action-oriented and translational research in a variety of fields and contexts.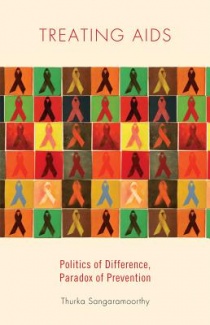 My first book, Treating AIDS: Politics of Difference, Paradox of Prevention (Rutgers University Press, 2014), focuses on the broader biopolitics of HIV prevention among Haitians, a transnational immigrant community long plagued by the stigma of being AIDS carriers. Utilizing approaches from medical anthropology, epidemiology, and critical race theory, the book highlights how public health policy and governance fuse notions of HIV pathology with racial and cultural differences while also documenting how Haitians, in the face of social, political and economic marginalization, use HIV as a platform to assert social membership and citizenship claims.
I am currently working on two book projects:
(1) The first is based on long-term ethnographic work on how political and legal notions of entitlement and access become understood and reconstituted within a moral economy that recognizes some immigrants on Maryland's rural Eastern Shore as deserving of care and others as not.
(2) The second is an edited volume featuring oral history narratives and portraits of older Black women living and aging with HIV.
Areas of Interest
Cultural and Medical Anthropology
Global Health and Development
Health Policy and Governance
Social Studies of Science
Critical Studies of Racialization
Degrees
Degree Details

Barnard College, Columbia University

Degree Details

Columbia University

Degree Details

University of California, San Francisco and Berkeley
I am dedicated to providing students with robust opportunities to understand and practically apply anthropological thinking to the most pressing health issues of today. As a result, I have taken a leadership role since 2012 in creating several courses and a distinct track for undergraduate and graduate students interested in gaining a strong theoretical foundation in medical anthropology and instruction in empirical analysis of global health-related issues. I teach courses in cultural and medical anthropology, global health, science studies, and research methodologies.
I am presently engaged in research projects that study issues of chronicity, aging, and HIV, particularly among African American and Black immigrant women; explore the material and moral effects of recent health and immigration policies on immigrant mental health and well-being; and examine the social life of environmental health policies around cumulative risk. Because I am interested in working jointly with those outside my field to create new integrative conceptual, theoretical, methodological, and translational approaches—ones that move beyond traditional disciplinary boundaries—to address a common problem, these projects are both interdisciplinary and collaborative, and include scholars from anthropology, environmental health, and epidemiology.
Recent publications have focused on the work referenced above. I also write on issues of social inequality for public audiences. These include recent commentaries in Newsweek, Savage Minds, The Conversation, The Chronicle of Higher Education, Medium, and Sapiens.
I am involved in a number of department, college, and university-level committees, workgroups, and task forces.

At the national level, I hold several leadership positions:
I serve as the Co-Chair of the Members' Programmatic, Advisory and Advocacy Committee (MPAAC) of the American Anthropological Association. From 2016-2020, I held the Public Policy Seat on MPAAC. I am also a current Executive Board Member of the Society for Medical Anthropology.

Finally, I serve in editorial roles: (1) as an Associate Editor of Public Health Reports, the official journal of the Office of the U.S. Surgeon General and the U.S. Public Health Service; (2) as an Editorial Board Member of American Anthropologist, the flagship journal of the American Anthropological Association.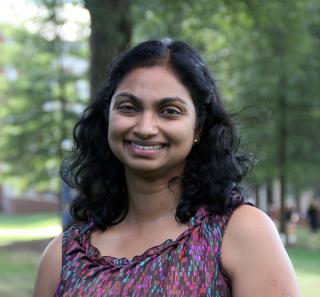 0113A Woods Hall
Department of Anthropology