Dr. Thurka Sangaramoorthy's New Book Outlines How a Community-Driven Research Method Can Be Applied to the Current Pandemic
As COVID-19 continues its stronghold on communities across the nation and around the world, it's still too soon to gauge the pandemic's lasting impact. For years to come, however, researchers will be assessing how the coronavirus crisis changed life as we once knew it.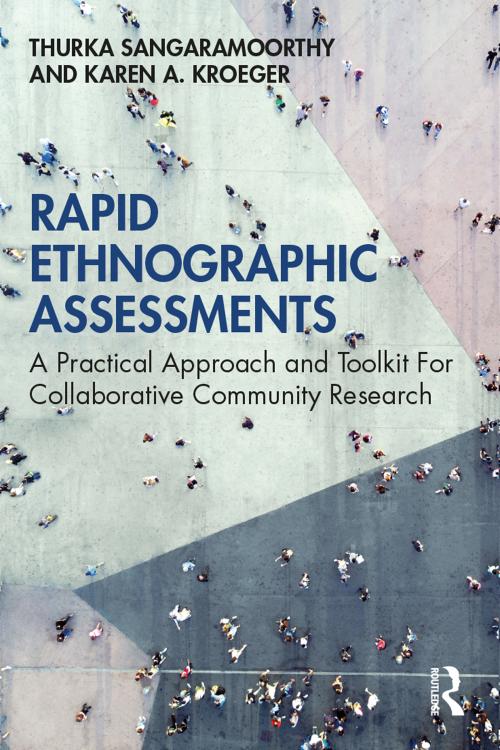 "We already know that this pandemic is affecting various sectors of the population inequitably," said Thurka Sangaramoorthy, associate professor of anthropology. "Understanding how to help socially marginalized and vulnerable communities recover from this crisis will require an innovative approach that can provide reliable, locally-relevant data in a relatively short amount of time."
Sangaramoorthy is a medical and cultural anthropologist who specializes in global health and development, and infectious disease epidemics. She and colleague Karen Kroeger, an anthropologist at the US Centers for Disease Control and Prevention (CDC), recently authored the book, "Rapid Ethnographic Assessments: A Practical Approach For Collaborative Community Research," published by Routledge.
The book provides a guide for understanding, designing and conducting rapid ethnographic assessments (REAs)—a team-based, multi-method, relatively low-cost approach to data collection that relies on methods like interviews, focus groups, mapping, observations and surveys. REAs, the authors say, produce rich understandings of social, economic and policy factors that contribute to the root causes of emerging situations, particularly in public health contexts.
The authors draw from their first-hand experiences as anthropologists at the CDC, conducting REAs in collaboration with community partners to examine factors contributing to infectious disease outbreaks. 
"Of course, when writing this book, we had no way of knowing a global pandemic would hit shortly after publication," Sangaramoorthy said. "Now, more than ever, REAs really can help programs and policy makers quickly act on some of the most pressing challenges affecting us today."
Learn More
Sangaramoorthy was recently featured in an online STEAM Salon event coordinated by University of Maryland Libraries where she outlined the major details in her book and gave case examples for how she has applied REAs in the past.
Sangaramoorthy and Kroeger were also recent guests on the New Books Network podcast.