Janet M. Chernela is a Professor in the Department of Anthropology at the University of Maryland.  After receiving her PhD from Columbia University in 1983, she served on the faculty of the Instituto Nacional de Pesquisas da Amazônia (National Institute of Amazonian Research, INPA) in Manaus.  She has worked among indigenous peoples of the Amazon basin for over three decades.  Her research interests include local knowledge, including environmental knowledge; indigenous rights and organizations; gender and language.   Her principal publications include a book, The Wanano Indians of the Brazilian Amazon: A Sense of Space (1993, 1996) and a recent trilogy on language and gender in the Upper Rio Negro: "Talking Community in the Northwest  Amazon" (American Anthropologist, 2003); "The Second World of Wanano Women: Truth, Lies and Back-Talk in the Brazilian Northwest Amazon" (Journal of Linguistic Anthropology, 2011); and "Mascarading the Voice: Texts of Self in the Brazilian Northwest Amazon" (Journal of Anthropological Research, 2012).  She is the founder of AMARN/Numia Kura, one of the oldest ongoing indigenous associations in Brazil and former president of the international Society for the Anthropology of Lowland South America.
Areas of Interest: Cultural anthropology, ethnography of the Amazon basin, socio-linguistics, environment, NGOs, Latin American studies
CV: Curriculum Vitae
Kayapo Field Course WEBSITE!
Selected Publications:
Chernela, Janet M. (In Press) Language in an Ontological Register: Embodied Speech in the Northwest Amazon of Brazil and Colombia, Language & Communication.  
Chernela, Janet M. and Ester Pereira (2018) An End to Difference: Imagining Amazonian Modernity at the Dawn of the Twentieth Century. Journal of Anthropological Research 74(1).
Chernela, Janet M. (2017) "Poor Me, I Have No Cousin:" The Pragmatics of Marital Choice in the Northwest Amazon. In The Anthropology of Marriage in Lowland South America: Bending and Breaking the Rules, edited by Paul Valentine, Stephen Beckerman and Catherine Alès.  University Press of Florida.  Pp. 157-179.
Chernela, Janet M. and Laura Zanotti (2016) "A Win-Win Scenario? The Prospects for Indigenous Peoples in Carbon Sequestration (REDD) Projects in Brazil." In The Carbon Fix: Forest Carbon, Social Justice, and Environmental Governance, edited by Shirley J. Fiske and Stephanie Paladino. Rutledge.  Pp 220-237..
Chernela, Janet M. (2015)  Directions of Existence: Indigenous Women Domestics in the Paris of the Tropics.  The Journal of Latin American and Caribbean Anthropology 20(1)201–229. http://onlinelibrary.wiley.com/doi/10.1111/jlca.12135/pdf. 
Chernela, Janet M. and Laura Zanotti (2014) Limits to Knowledge: Indigenous Peoples, NGOs, and the Moral Economy in the Eastern Amazon of Brazil Conservation and Society 12(3): 306-317.
Chernela, Janet M. (2014) Fire and Ice: Talking about Carbon in the Brazilian Amazon. Practicing Anthropology 36(3)17-21.
Chernela, Janet M. (2014) Particularizing Universals/Universalizing Particulars: A Comprehensive Approach to Trafficking in Indigenous Women and Girls in the Northwest Amazon of Brazil. Gendered Perspectives on International Development.  Special Issue on Anthropological Approaches to Gender-based Violence and Human Rights 304:33-52.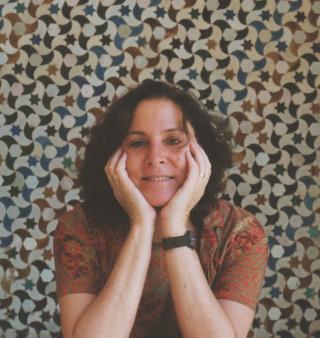 1128 Woods Hall
Department of Anthropology