Dr. Freidenberg joined the Department of Anthropology in 1995. She previously held joint appointments at the City University of New York (Mt. Sinai School of Medicine and Center for Urban Research) where her research on the medical anthropology and community development of a neighborhood culminated in, The Anthropology of Low-Income Urban Enclaves: The Case of East Harlem; (New York Academy of Sciences, 1995), and Growing Old in El Barrio (New York University Press, forthcoming 2000). Her interest in reaching community groups, service providers and policy makers led her to curate a bi-lingual exhibit of ethnographic and photographic explorations of Spanish Harlem displayed in New York and Mexico City. Since arriving on campus, she has been affiliated with CuSAG, the Center for Latin American Studies, the Center on Aging, the Department of American Studies, and the Department of Women's Studies. Currently researching health care and employment needs of Latin American immigrant retirees in Langley Park, she coordinates the Network for Latino Research to foster research on social issues affecting local immigrant populations from Latin America. She has also taught as a Fullbright Scholar in her hometown, Buenos Aires, Argentina.
Presentation on Human Mobility: Perspective from History, Anthropology, and Museology
Learn more about The Anthropology of the Immigrant Life Course.
Areas of Interest
Urban health and community development, immigrant health and social supports, aging and Latino culture, ethnicity and health care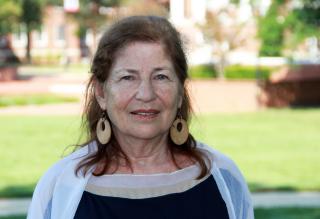 0118 Woods Hall
Department of Anthropology