Dr. Christina Getrich is a critical medical and sociocultural anthropologist whose research examines Latino health disparities and the incorporation of mixed-immigration status families into U.S. society. She explores the lived and embodied experiences of immigration policies and enforcement practices in order to determine how Latino immigrants, their children, and advocates maneuver to fight for broader social inclusion.
Dr. Getrich has for more than 15 years conducted research with Latinos in the Southwest, in both community and health care settings. As a Postdoctoral Fellow and Research Scientist in the University of New Mexico's Department of Family and Community Medicine she worked on interdisciplinary mixed-method projects that addressed cancer prevention and screening, behavioral health, and primary care health service delivery. Publications stemming from these projects underscore the need to pinpoint intra-ethnic variability in Latinos' health care access and utilization. Her research has been oriented towards promoting health equity through culturally concordant approaches, such as the use of promotoras (community health workers) and patient navigators in primary care.
Dr. Getrich's newest project explores the health and well-being of Deferred Action for Childhood Arrivals (DACA) recipients in Maryland. She is leading a team of UMD graduate and undergraduate anthropology students to determine how this population's access to care, health conditions, and overall well-being have changed as a result of DACA. This project is funded by the Dean's Research Initiative, College of Behavioral and Social Sciences and by the Graduate School through a Research and Scholarship Award.
In a second current project, she is conducting a longitudinal study that follows the lives of second-generation Mexicans who grew up in mixed-status families living in the San Diego-Tijuana borderlands as they have transitioned from teenagers to young adults. She explores how these individuals have over ten years made sense of the immigration policies, border enforcement practices, and racialization processes that circumscribe their lives, as well as how they have successfully developed competencies for brokering inclusion for themselves and their family members.
 Dr. Getrich's research has been funded by the National Science Foundation, the American Association of University Women, the American Cancer Society, UNM's Clinical and Transnational Science Center, the IDeA Networks of Biomedical Research Excellence, and UMD's Consortium on Race, Gender, and Ethnicity. Prior to coming to UMD, she taught at the University of New Mexico and San Diego City College.
Dr. Getrich joined the Department of Anthropology in fall 2014 as an Assistant Professor. She received her Ph.D. in Anthropology with Distinction from the University of New Mexico (2008), her M.A. in Applied Anthropology from Northern Arizona University (2001), and her B.A. in Anthropology, with a minor in Spanish, from the College of Wooster (1997).
Areas of Interest
Health Disparities & Equity: critical medical anthropology, Latina/o and immigrant health and well-being, primary care health service delivery, health citizenship
Immigration and Citizenship: citizenship and belonging, immigration policies and enforcement practices, U.S. Latinas/os, mixed-status families, 1.5- and second-generation youth
U.S.-Mexico borderlands (Southern California, New Mexico, and Arizona), Maryland
Degrees
Degree Details

Northern Arizona University

Degree Details

College of Wooster

Degree Details

University of New Mexico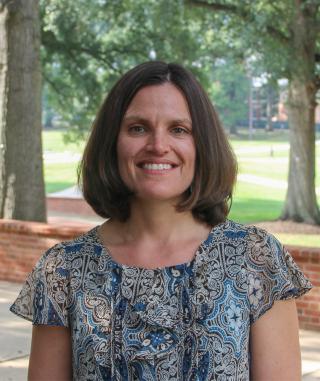 0123A Woods Hall
Department of Anthropology