Dr. George Hambrecht is an assistant professor of anthropology at the University of Maryland College Park. His specialization is zooarchaeology, with a focus on historical archaeology. He is also currently involved in a number of medieval era projects as well. Dr. Hambrecht's main area of research is Iceland and the sub-arctic, as well as arctic North Atlantic area. His second developing area of research is in the Leeward Islands, specifically the islands of Antigua and Barbuda. Dr. Hambrecht's main theoretical concerns center on interactions between the political, environmental, and biological dimensions of the transformative processes of the early modern period (global culture contact, voluntary and forced migration, pandemic disease, translocation of species, mechanisms of subordination and dominance, commoditization, market vs. subsistence production) and in the comparative  political ecology of different colonial situations.
Dr. Hambrecht is on the steering committee of a NSF CNH SEES (Coupled Natural and Human Systems Program/Science, Engineering and Education for Sustainability Program) Research Coordination Network grant (RCN Grant #1140106). The objective of this grant, Global Long-term Human Ecodynamics Research Coordination Network: Assessing Sustainability on the Millennial Scale, is to build collaborative research networks in order to identify conditions that allow people to develop sustainable relationships with the environment over the millennial scale.
He is also Co-PI on a recently awarded NSF Arctic Social Sciences grant, Comparative Island Ecodynamics, (OPP ARC Grant #1202692) whose purpose is to improve scientific understanding of the complex interactions of human governance, climate change, human environmental impact, and world system effects on the diverging fates of two closely related Scandinavian communities in Greenland and Iceland.
Areas of Interest
Zooarchaeology, with a focus on historical archaeology, medieval era,dynamics between humans and natural systems
Current Students
Former Students
Related Students (Listed by Student on Student's Profile)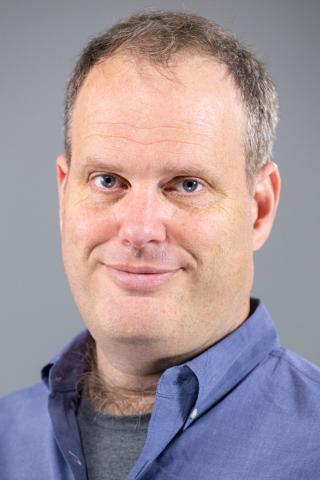 0132 Woods Hall
Department of Anthropology