Prior to joining the Maryland faculty in July 2004, Dr. Linebaugh served as the Director of the Program for Archaeological Research (PAR) and an Associate Professor of Anthropology at the University of Kentucky. Under his leadership at Kentucky, the PAR completed several hundred cultural resource management projects for a wide variety of private and public agency sponsors. Dr. Linebaugh was also a member of the faculty of the Historic Preservation Department in UK's College of Design. Before joining the faculty at Kentucky in 1997, Dr. Linebaugh served for nine years as the Co-Director of the Center for Archaeological Research (WMCAR) and Adjunct Assistant Professor of Anthropology at the College of William and Mary, administering over 400 grant and contract CRM projects.
Dr. Linebaugh's research interests are broad and include a range of topics: the development of early urban centers, the history of archaeology and historic preservation, historic landscapes and the natural and cultural environment, 17th- and 18th-century plantations in the Tidewater Chesapeake, archaeological excavation and preservation of industrial and craft/trade sites, ethnicity including the interaction of German and English cultures in the Valley of Virginia and Norwegian settlement in Minnesota and Texas, and most recently, New England town studies.
Dr. Linebaugh's current research projects include using the records of a general store (ca. 1824-1940) to explore the social, economic, and political landscape of the small community of Bradford, N.H., and an archaeological and historical analysis of the 17th- to 19th-century Kippax Plantation in Virginia. His book on archaeologist Roland Robbins, The Man Who Found Thoreau: Roland Wells Robbins and the Rise of Historical Archaeology in America, was published in 2005 by the University Press of New England. Dr. Linebaugh's most recent books focus on historic lighting in the 19th century using the Springfield Gas Machine system,The Springfield Gas Machine: Illuminating Industry and Leisure, 1860s-1920s (Knoxville, TN: University of Tennessee Press, 2011), and an edited volume on the Saugus Ironworks, Saugus Iron Works: The Roland W. Robbins Excavations 1948-1953(National Park Service, Department of the Interior, U.S. Government Printing Office, Washington, DC, 2011). Dr. Linebaugh has completed numerous journal articles and book reviews appearing in national journals such as Historical Archaeology, Material Culture, the William and Mary Quarterly, Winterthur Portfolio, and has chapters in edited books on preservation, archaeology, history, and cultural resource management.
Areas of Interest
Historical archaeology, public interpretation.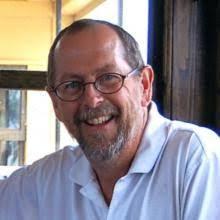 ARC 1247
Department of Anthropology