Broadly, my research addresses questions of social-ecological system (SES) complexity, the emergence of sociocultural and biophysical elements within SESs, and the interactive processes linking these elements, but from the unique, and often neglected, perspective of the people living within these complex systems. My expertise lies in the study of local environmental knowledge (LEK), also referred to as traditional or indigenous knowledge, and how this knowledge is used to sustain livelihoods and households in rural southern and east Africa. I am interested in how people use their LEK, grounded in multi-scalar, historic and contemporary political, economic, and cultural contexts, to respond and adapt to on-going social and ecological changes, and how their actions, in turn, change the environment. As an ecological anthropologist, I continue a tradition of innovative and interdisciplinary research that is data-grounded but ethnographic, and complementary to work done by colleagues on systems modelling, land use and resource management and conservation, and climate change resilience. Recently, my interests have expanded to think about LEK in the US context; where and how we learn LEK, differences in LEK based on personal experiences/surrounding culture/access to nature, and how we use our LEK. My research deepens our theoretical understanding of human contributions to, and maintenance of, the biodiversity and ecosystem services upon which all life depends. In the Anthropocene, this knowledge is increasingly important as we approach planetary limits of land use and freshwater scarcity, and mitigate those boundaries already crossed like biodiversity loss and global climate change. In the applied arena, my work addresses issues of household well-being, resource management and governance, species conservation, human-wildlife conflict, and adaptation to global climate change.
Dr. Shaffer is also the Faculty Advisor for ENSP Culture and Environment, for more information on the concentration please visit: https://ensp.umd.edu/concentrations/culture-environment
ORCID: 0000-0002-0635-0576  
 
Selected Publications: (*indicates student advisee)
2022
Krüger, S, A Botha, W Bowerman, B Coverdale, ML Gore, L Van Den Heever, LJ Shaffer, H Smit-Robinson, LJ Thompson, and MA Ottinger. Old-world vultures reflect effects of environmental pollutants through human encroachment.

Environmental Toxicology & Chemistry

41(7): 1586-1603. DOI:10.1002/etc.5358

Shaffer, LJ, JG Hurst, S Johnston, T Barron, WW Bowerman, S Kruger, LJ Thompson, and MA Ottinger. Urban nesting of Black Vultures in Houston, Texas, USA.

Urban Naturalist

Notes

2: 1-6.
2021
2020
Michaelis, AK*, WC Walton, DW Webster, and LJ Shaffer. The role of ecosystem services in the decision to grow oysters: a Maryland case study.

Aquaculture

735633. DOI:10.1016/j.aquaculture.2020.735633

Gore, ML, A Hübschle, A Botha, BM Coverdale, R Garbett, RM Harrell, S Krüger, JM Mullinax, LJ Olson, MA Ottinger, H Smit Robinson, LJ Shaffer, LJ Thompson, L van den Heever, and WW Bowerman. A conservation criminology-based desk assessment of vulture poisoning in the Great Limpopo Transfrontier Conservation Area. Global Ecology and Conservation e01076. DOI:10.1016/j.gecco.2020.e01076
2019
2017
2014
Shaffer, L.J. Making sense of local climate change in rural Tanzania through knowledge co-production. Journal of Ethnobiology 34(3): 315-334.
Tschakert, P., K. Dietrich, K. Tamminga, E. Prins, J. Shaffer, E. Liwenga, and A. Asiedu. Learning and envisioning under climatic uncertainty: an African experience. Environment and Planning A 46: 1049-1068.
Tschakert, P., & L. J. Shaffer. Ingredients for Social-Ecological Resilience, Poverty Traps, and Adaptive Social Protection in Semi-Arid Africa. In Social-Ecological Systems in Transition (pp. 139-156). Springer Japan.
In the news:
---
Areas of Interest
Ethnoecology/Local Environmental Knowledge; Social-Ecological Systems; Conservation; Climate Change; Rural Livelihoods; Food and Water Security; Adaptation to Environmental Change; Resilience; Vulnerability; Historical Ecology
Social Network Analysis; Citizen Science; Savanna & Coastal Communities; Southern & Eastern Africa incl. Mozambique, South Africa, Kenya, Tanzania
Degrees
Degree Details

Anthropology (Ecological & Environmental Anthropology), 2009 – University of Georgia, Athens, GA

Degree Details

Environmental Studies (Biology; Geography; Planning, Public Policy & Management), 1999 – University of Oregon, Eugene, OR

Degree Details

Biology (Ecology & Evolutionary Biology) cum laude, 1994 – Cornell University, Ithaca, NY
Former Students
Bassett, Maeve

San Antonio Botanical Gardens
Related Students (Listed by Student on Student's Profile)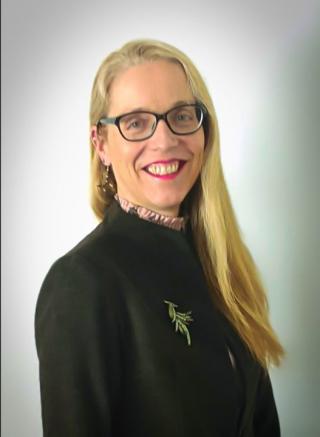 2134 LeFrak Hall
Department of Anthropology