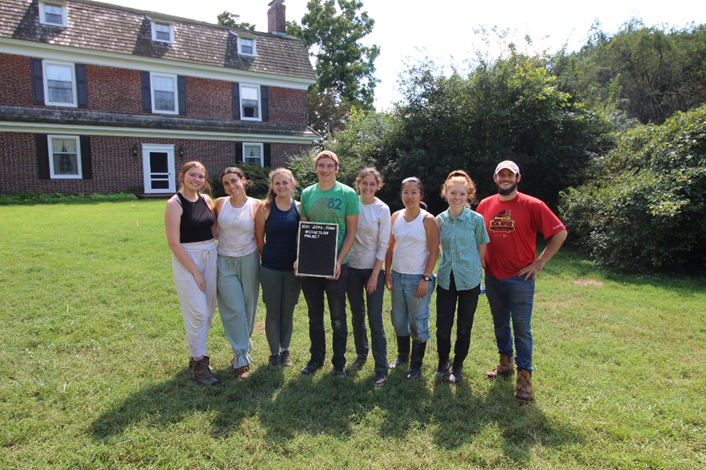 The 2021 UMD Summer Archaeological Field School: Paige Little, Sofia Ratajczak, Emma Gustavson, Connor Cottrell, Hannah Brayshaw, Christina Chang, Elizabeth Sheehan, and Itamar Sten-Gilady
The 2021 Summer UMD Archaeological Field School led by Assistant Research Professor Adam Fracchia has completed another successful excavation at the colonial port town of Joppa in Harford County.  The town served as the county seat for Baltimore County from 1712 to 1768 and was an importance center of colonial commerce and civic life before fading away and ultimately vanishing in the nineteenth century.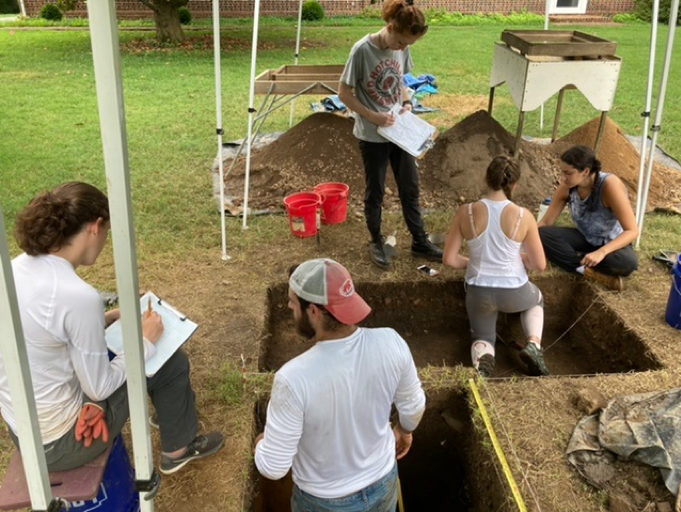 Students excavating units to look for the remnants of the courthouse foundation
Braving the Maryland summer, eight students from UMD and JHU spent three weeks learning archaeological survey and excavation methods. The goal of the field season was to locate the eighteenth-century county courthouse and understand the town's layout.   During the search, students found numerous artifacts and features of the late seventeenth and eighteenth centuries that document daily life in the town.  Finally, on the last day, students located the cellar of a large structure that may be the courthouse.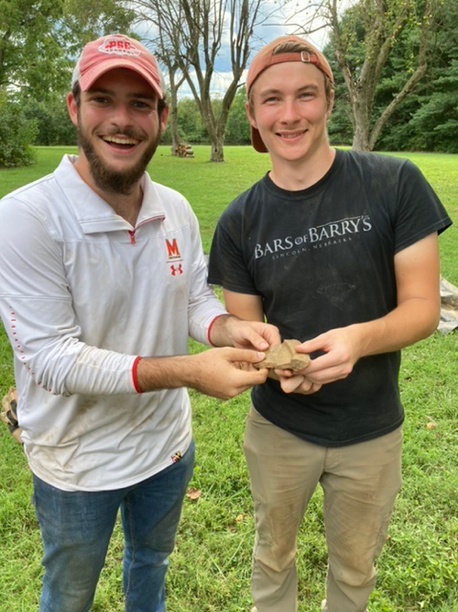 UMD undergraduate Itamar Sten-Gilady and UMD graduate student Connor Cottrell holding an early 18th-century ceramic they recovered.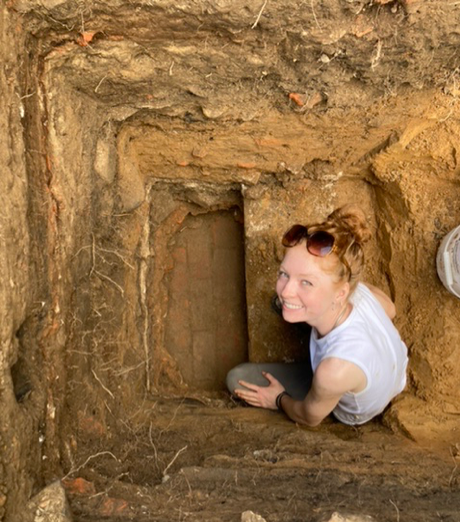 JHU undergraduate student Elizabeth Sheehan excavating the cellar floor of an eighteenth-century building and possibly the courthouse.
For more information about the project, feel free to contact Adam Fracchia at fracchia [at] umd [dot] edu