Chris Goodrich is a CHRM student from rural Ohio with Cultural Resources Management and academic archaeology experience in the Midwest, Upper Midwest, Mid Atlantic, South East, North East, and Western Regions of the United States. He gained much of his archaeology acumen through a lifetime of amateur and volunteer work on excavations, surface surveys, and museum curation projects. Chris began his professional journey in 2007 by completing an  A.A.B. in Journalism -- with the goal of applying these investigative writing methods to archaeology.  In 2009, he began attending The Ohio State University and completed a B.A. in Anthropology in 2017.  During this period, Chris took every professional and volunteer opportunity that presented itself while still attending classes. 
Chris continues to add value to his experience through participating in living history/reenactment groups, and utilizes his PADI underwater archaeology diving certification to volunteer with a local maritime archaeology research team.  Once he completes the CHRM program, Chris will continue to perform the duties of staff archaeologist and curation manager with his current employer, and begin to build a small CRM consulting business.
Chris' thesis involves an analysis of the potential effects that Pleistocene/Holocene climate change may have had on Late Paeloindian/Early Archaic domestic site layout in the unglaciated portions of Ohio.
Areas of Interest
Method Development
Experimental Archaeology
Landscape Archaeology
Mound and Earthwork Engineering
Degrees
Degree Details

Journalism and Business Communications, North Central State College

Degree Details

Anthropogenic Anthropology, The Ohio State University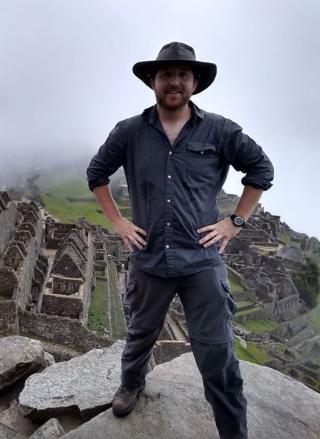 Email
goodrich

[at]

terpmail.umd.edu