The University of Maryland Heritage Lectures, 2019-2020
The UMD Heritage Lectures are intended as a broad venue for discussion on contemporary issues in cultural heritage research and practice, including historic preservation, the management of heritage resources, museums and collections, the politics of public engagement, and the study of past societies, dynamics of social change, and traditional expressive culture.
The Heritage Lectures will be held once a month during the academic year. Questions may be directed to Dr. Kathryn Lafrenz Samuels (lafrenzs [at] umd [dot] edu).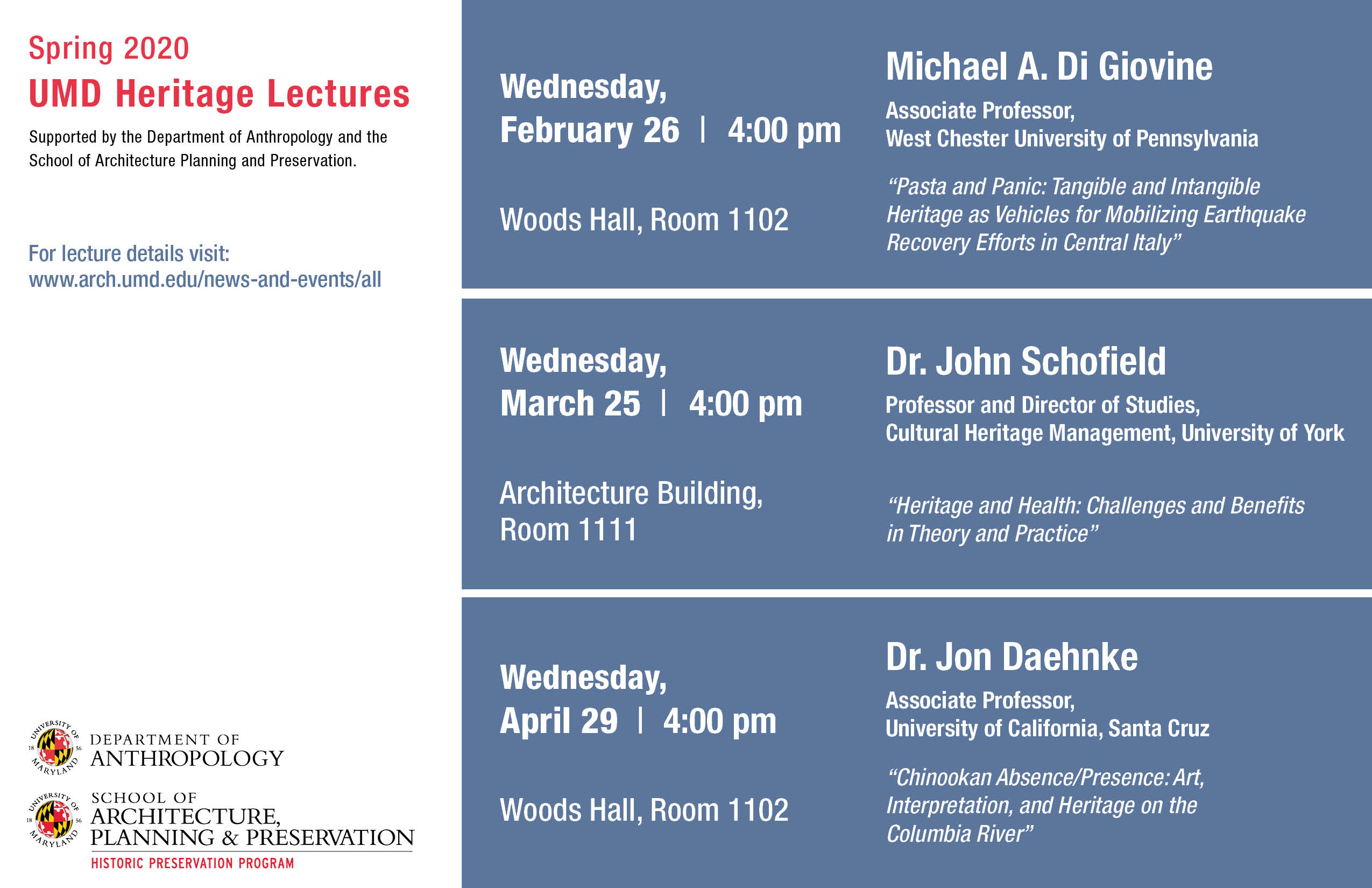 The UMD Heritage Lectures are generously supported by the Department of Anthropology, and the Program in Historic Preservation, School of Architecture, Planning, and Preservation