Sabrina Shirazi
Graduating Spring 2016
Environmental Focus
Anthropology Student Association President (2015-2016)
Dual degree in Individual Studies
Minor in Archaeology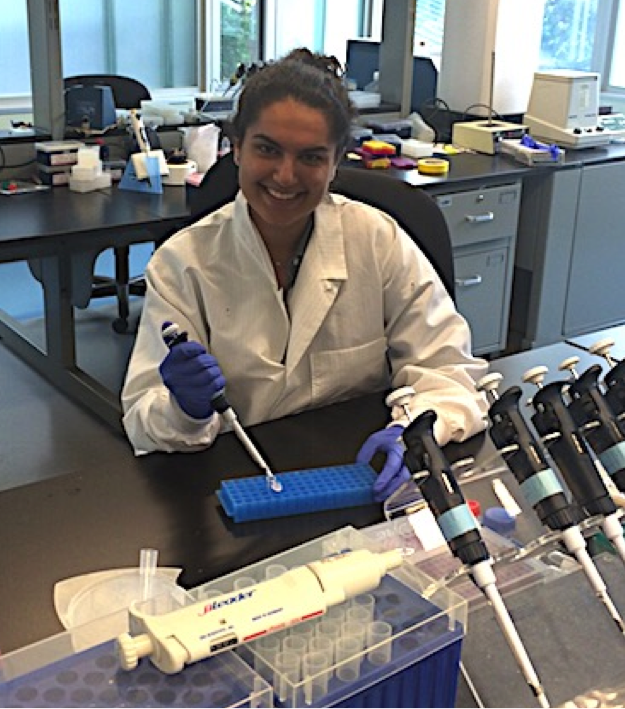 During my freshman year of college, I began archaeological lab research with Dr. Mark Leone. I completed his field school and continued lab work for approximately 3 years. My sophomore year, I began an internship at the National Museum of Health and Medicine with Dr. Franklin Damann who taught forensic anthropology during my freshman year. There I processed thousands of skeletons, gaining incredible experiences with normal and abnormal variation in human osteology. Through my connections in Dr. Leone's lab, I learned of an opportunity in genetic research at the Smithsonian between the Natural History Museum and Center for Conservation and Evolutionary Genetics. Since March 2014, I have performed several research projects at this lab examining human animal interactions. This led to many opportunities in teaching, presenting and soon even publications. While here, I gained the support of the department in learning computer programming to process genetic data. The school funded my trip to Germany to participate in a programming workshop where I was the only undergraduate student. This meant missing a month of class in the middle of the semester but the experience was incomparable and the professors were very supportive. At UMD, I had the opportunity to teach the ANTH222 lab for 3 semesters. 
---
Sarah Eppley
Graduating Spring 2018
Sociocultural Focus
Minors in Spanish Language and Cultures & Teaching ESOL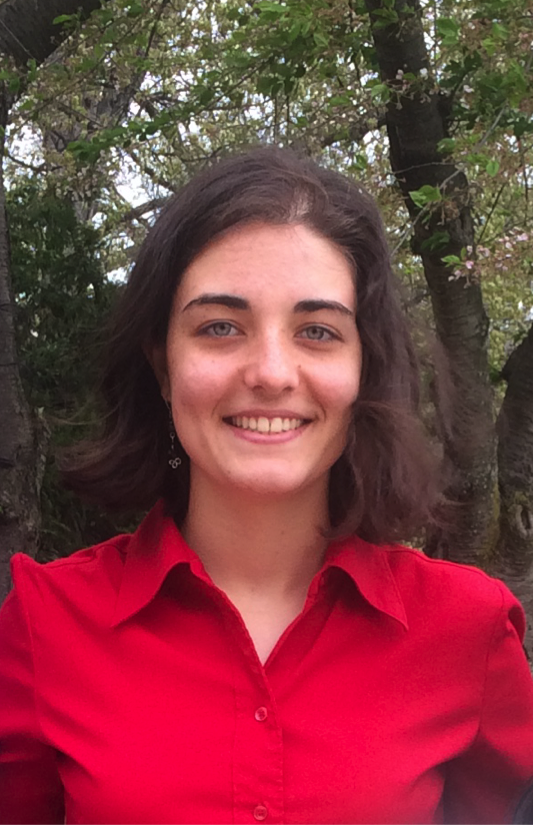 I am an undergraduate anthropology student interested in sociocultural and linguistic anthropology as well as immigration and migration studies. I am a member of the UMD Anthropology Students Association (ASA) and a TA for the winter 2016 term ANTH222 class. My favorite course so far in the department has been Ethnology of the Immigrant Life with Dr. Freidenberg, for which I observed refugee members of a community garden in Riverdale as part of my service-learning research project. I plan to spend a year of intensive language study abroad in Seoul, South Korea, as a continuation of my study of the language at UMD. After graduation, I would like to go to graduate school and serve in the Peace Corps, and may eventually end up doing linguistic research, teaching ESOL, or working for a nonprofit organization serving refugees and asylees.
---
Tarika Sankar
Graduating Spring 2016
Sociocultural Focus
Anthropology Student Association Vice President (2015-2016)
Double major in English
Minor in Spanish language and culture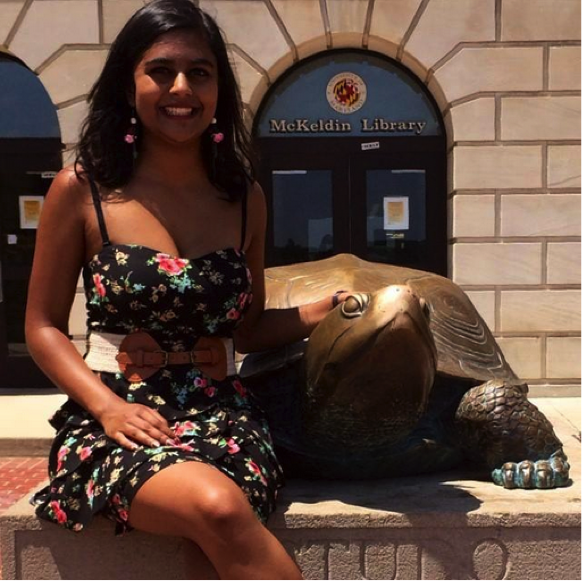 During the fall of my junior year, I worked as an undergraduate research assistant in Dr. Jen Shaffer's Knowledge, Response and Adaptation to Environmental Change Lab. Working with a team of undergraduate and graduate students, we examined health interventions and agency in community-based wildlife conflict management in rural communities in Mozambique. I learned how to use MAXQDA qualitative data analysis software to analyze interviews and field notes, and helped compile a literature review. In the spring of 2015, our research team traveled to the Society for Applied Anthropology (SfAA) annual conference in Pittsburgh and presented a panel on our research. I personally co-presented the paper, "Experiences of Individual and Group Agency in an African Savanna Social-Ecological System" with two other undergraduates. Other than research, I have been deeply involved with the Anthropology Student Association (ASA). I've been a member since my freshman year and served as the Secretary, and I'm currently one of the Vice Presidents. Through ASA, I've learned about courses to take, networked with professors and people in the field, learned about research and internship opportunities, explored career paths, and made a close group of friends within the anthropology major. In December of 2014, the ASA obtained funding to attend the AAA conference in D.C. and become AAA members, which was a fantastic learning and networking experience for an undergraduate in anthropology. 
---
Clio Grialikis
Graduated Spring 2015
Historical Archaeology focus
Anthropology Student Association President (2014-2015)
Dual Degree in Art History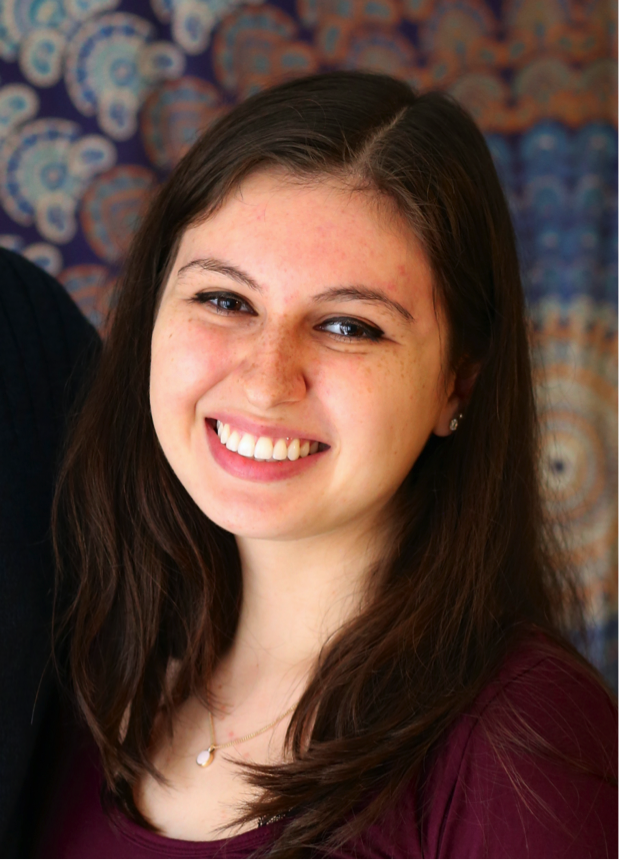 I began my career in historical archaeology at the Archaeology in Annapolis (AiA) lab in Woods Hall. I was trained in how to use GIS for archaeological research, and produced a research paper that I presented at two academic conferences. Furthermore, I participated in AiA's field school over the summer and did archaeology in downtown Annapolis, on a historic plantation on the eastern shore, and in a historic community in Easton, Maryland. I went on to conduct lab research with AiA, cataloguing artifacts and entering census data during the off-season. I continue to follow my passion of supporting historic preservation and research with my work with the National Park Service (NPS). My time with the anthropology department at UMD was essential to starting my career with NPS.
---
Hope Loiselle
Graduating Spring 2018
Environmental Focus
Anthropology Student Association Secretary
Dual degree in Environmental Science and Policy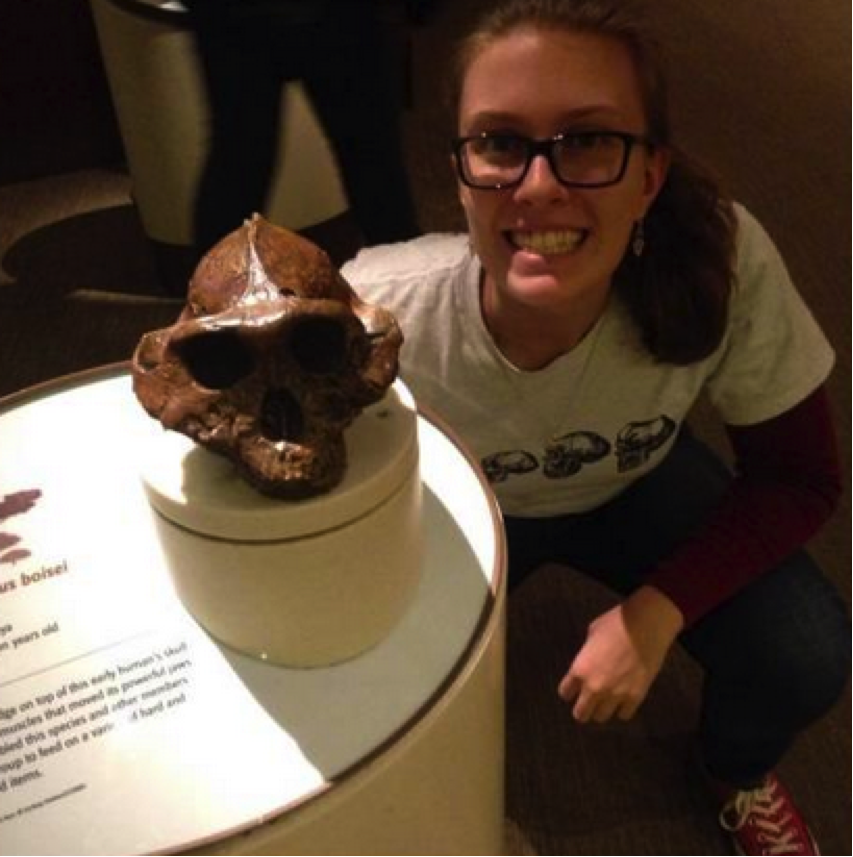 I joined the Anthropology Student Association (ASA) as a freshman and it was through them that I learned about the opportunity to volunteer in the Archaeology in Annapolis (AiA) lab. In the lab, I processed artifacts from sites in Maryland. During my sophomore year, I wanted to focus more on environmental anthropology and approached Dr. Shaffer about doing research with her. This research consists of looking at how climate change is affecting water availability in the Middle East and how this affects peoples' lives. I also volunteer in the zooarchaeology lab with Dr. Hambrecht where I spend my afternoons sorting through piles of fish bones or washing animal bones from Iceland. After working in this lab I have become very interested in zooarchaeology and historical ecology and am considering doing an honors thesis in the lab. This summer, I hope to do the field school in Iceland and to get an internship related to either anthropology or environmental science. 
---
Maria Sharova
Graduated Spring 2015
Environmental Focus
Anthropology Student Association Vice President (2014-2015)
Departmental Honors
Minor in Russian Studies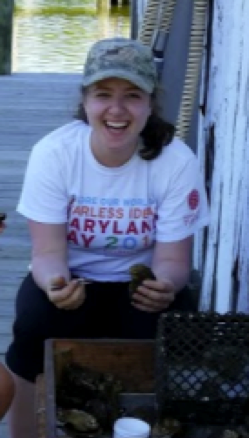 My freshman year, I was looking for ways to be more involved in the Department of Anthropology. I began working in the Archaeology in Annapolis (AiA) Field School, led by Dr. Mark Leone. I continued to work in the AiA lab for two years, and completed the summer field school. My sophomore year, I took Dr. L. Jen Shaffer's Changing Climates Changing Cultures course, and became interested in environmental anthropology. My junior year, I completed an independent study where I cataloged and investigated ~300 images taken in a variety African countries. This transitioned into my senior year Honors Thesis, titled "A visual study of changing environments in Africa." My senior year, I also worked at the U.S. Global Change Research Program, as a research assistant for Dr. Melissa Kenney, working on climate change indicators (visual graphics as well as background research) as a method for communicating about global change. Before graduation, I accepted a position with the Smithsonian Environmental Research Center (SERC), as the Citizen Science Program Assistant. My day to day activities vary immensely, but the flexibility in my work has given me the ability to explore what citizen science at SERC really hopes to achieve, which is providing access to relevant research projects to communities that don't traditionally participate in scientific research. This is important to the study of global change, for the sake of education, outreach, and preparing for an uncertain future.
---
Kayla Meier
Graduating Spring 2017
Forensic and Cultural Focus
Anthropology Student Association Vice President
Minor in Law & Society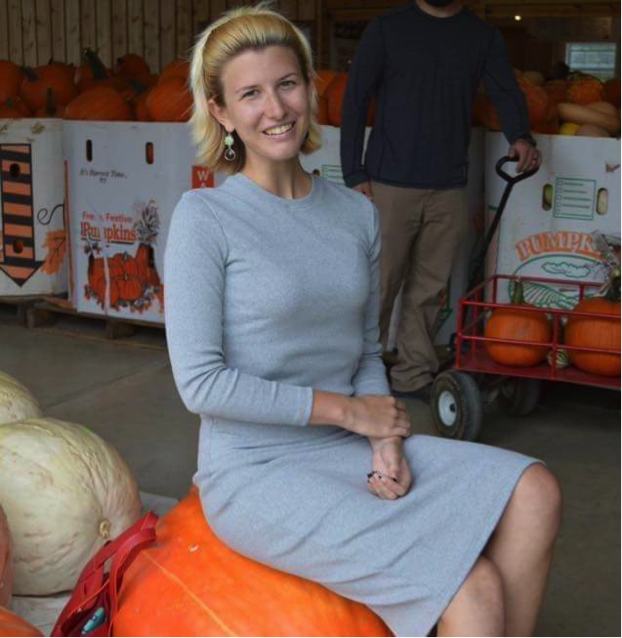 My name is Kayla Meier. I am an anthropology undergraduate focusing on forensic and biological anthropology. As a transfer student to the University of Maryland, College Park, I was nervous about re-integrating into a college environment. However, becoming involved in the Anthropology Student Association (ASA) and being welcomed by the amazing department, made the transition incredibly great! 
Currently, I am an anatomical collections intern at the National Museum of Health and Medicine in Silver Spring, Maryland. If it hadn't been for the Anthropology Student Association, I wouldn't have had this amazing internship opportunity! I have also interned in the Archaeology in Annapolis (AiA) lab and interned as a forensic anthropologist at the Maryland Office of the Chief Medical Examiner in Baltimore, Maryland while a high school senior. I am currently one of two vice presidents of the Anthropology Student Association. This department has brought so many opportunities to its undergraduate students and I can't wait to continue my studies at UMD!
---
Emily Masucci
Graduating Spring 2016
Sociocultural Focus
Latin American Studies Certificate Program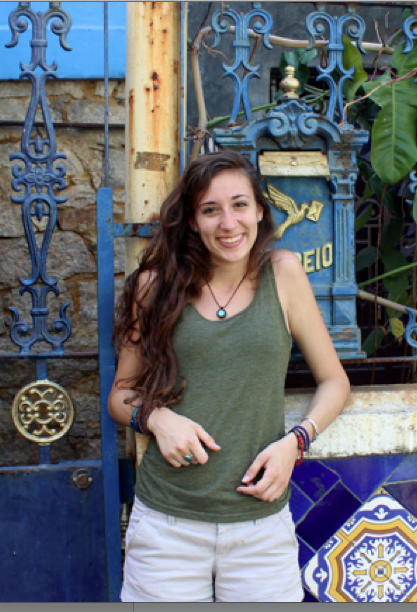 I am a senior Anthropology major and member of the Latin American Studies Certificate Program. In addition to my academics, I am the Anthropology representative on the BSOS Dean's Student Advisory Council and a member of the Honors Humanities program within the Honors College. Currently, I am applying to PhD programs in the hopes of pursuing research on indigenous identity formation, social movements, and political activism in Brazil.
During my time at UMD, I have had the opportunity to study abroad twice. My first experience abroad was conducting ethnographic fieldwork in the Kayapó village of A'Ukre in the Brazilian Amazon; the second was a yearlong exchange program at Pontifícia Universidade Católica in Rio de Janeiro, Brazil, where I learned Portuguese.
These experiences have complemented my coursework at UMD, and I am using the many things I have learned over the past three years to inform my senior honors thesis. My thesis expands upon creative resistance strategies in an indigenous mobilization called the Acampamento Terra Livre—an event that offers a striking example of contemporary indigenous protagonism in response to political and social tension in Brazil. 
---
Elliot Weil
Graduated Spring 2015
Archaeology Focus
Minor in GIS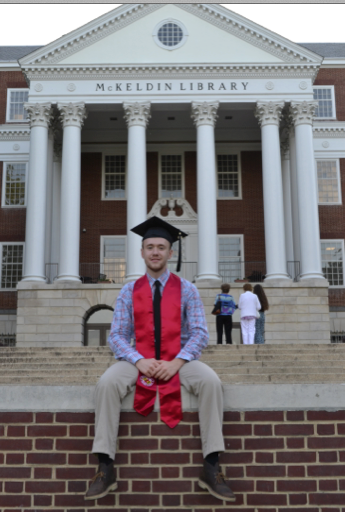 I started my College career off by getting my associates degree in anthropology from Howard Community College (HCC). Here, I developed my passion for archaeology where I had the opportunity to take part in a study abroad In England working on an Iron Age banjo enclosure. This was the key in the ignition start to my archaeology career. Through family connections, the summer after completing my Associates degree, I was fortunate enough to have gotten a summer job working on an archaeology site in Cologne, Germany. Here I worked for the city government on a Roman/ Middle Age site beneath the streets of the city. 
After receiving my Associate's degree in anthropology from HCC, I transferred to the University of Maryland, where I instantly felt at home. Right from the beginning I made friendships that will last a lifetime! Through such a tight knit department like the Department of Anthropology at UMD, I made many great connections and got lots of experience. From my first semester at UMD till my last, I worked in Dr. Mark Leone's Archaeology in Annapolis lab, where my experience working in an archaeology lab grew (learning how to identify, catalog, etc.). Through the anthropology department list serve of internships and jobs in the area, I came across many opportunities where I could get involved within this field. In the spring of my junior year, I was lucky enough to come upon a job posting on the list serve to work as an archaeologist for the Maryland State Highway Administration (SHA). I've been working for them for over a year and a half now. The experiences I've had working for SHA have all been nothing but life changing! Working here I was able to be one of the permanent archaeologist to work on the Scott's Plantation (otherwise known as Belvoir) archaeology site, where we unearthed a groundbreaking slave quarter. 
Through UMD, I continue to see how all my connections are helping me in my career. 
---
Ashley Rivas-Luna
Graduating Spring 2016
Archaeology Focus
Minor in Archaeology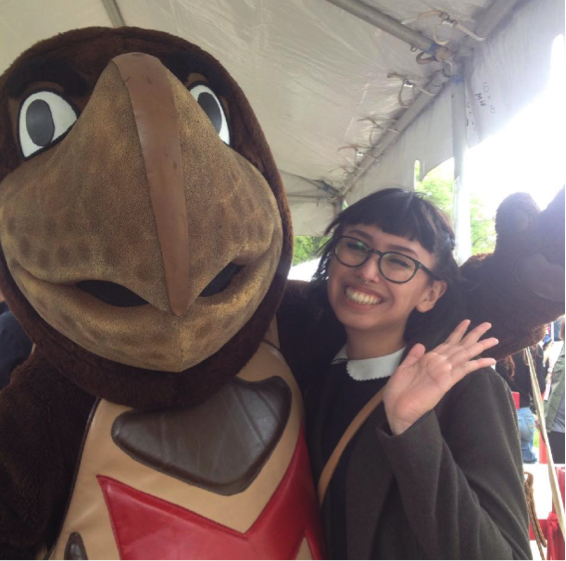 I worked in the Archaeology in Annapolis lab washing, photographing, and analyzing artifacts for almost two years. I am currently working with Dr. Leone on my honors thesis on gender ideals in 19th and 20th century free African American communities on Maryland's eastern shore. I am interested in pre-Columbian Mesoamerican archaeology, archaeology of children, and textiles. I conducted my field school with the University of Maryland's Archaeology in Annapolis (AiA). During this time, I excavated at the Smithsonian Environmental Research Center and at Bethel AME Church in Easton, MD. Post-grad, I am planning to work at a pre-Columbian Moche site in Peru documenting endangered sites through the University of North Carolina. The University of Maryland and its faculty have been extremely helpful in helping me create a focus within Anthropology. The Anthropology Student Association (ASA) has been very important and informative: helping me understand what I should be doing to maximize my knowledge during my undergrad and how to pursue my education in the future.
---
Cristina Fifer
Graduating Spring 2016
Archaeology Focus
Double major in Art History 
Minor in Archaeology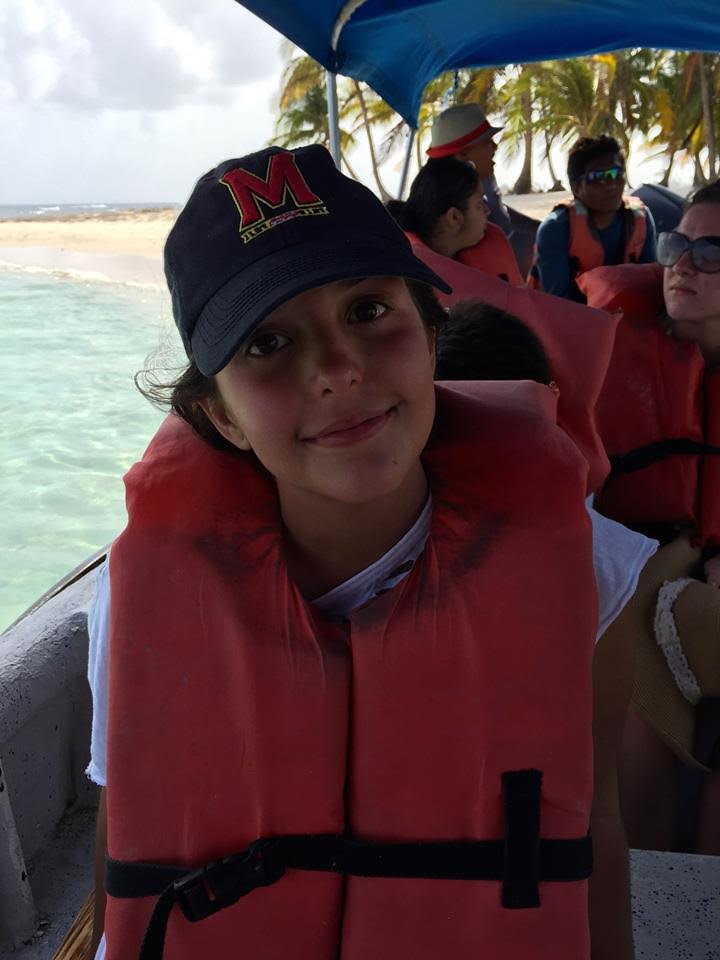 I am a senior double majoring in Anthropology and Art History with a minor in Archaeology. I am originally from Panama City, Panama, where I had the chance to work in a Pre-Columbian gravesite excavation. This opportunity introduced me to the world of archaeology and piqued my interest in the field. From there, I began to pursue classes in archaeology through the Anthropology department, eventually declaring a second major in Anthropology and a minor in archaeology.
During the summer of 2015, I interned at the Metropolitan Museum of Art in New York as a curatorial intern for the Department of the Arts of Africa, Oceania and the Americas.  There my interest for Pre-Columbian archaeology began, primarily focusing on the ceramics of the Intermediary Area, specifically Panama, which served as a pathway for migration of populations and artistic styles.
After graduation, I want to continue my education in Anthropology through graduate programs focusing on Cultural Heritage studies. The University of Maryland and its faculty have been extreme helpful in helping me maximize my educational opportunities in and out of campus and supporting me in my academic and professional goals.